Copyright Claims Board Handbook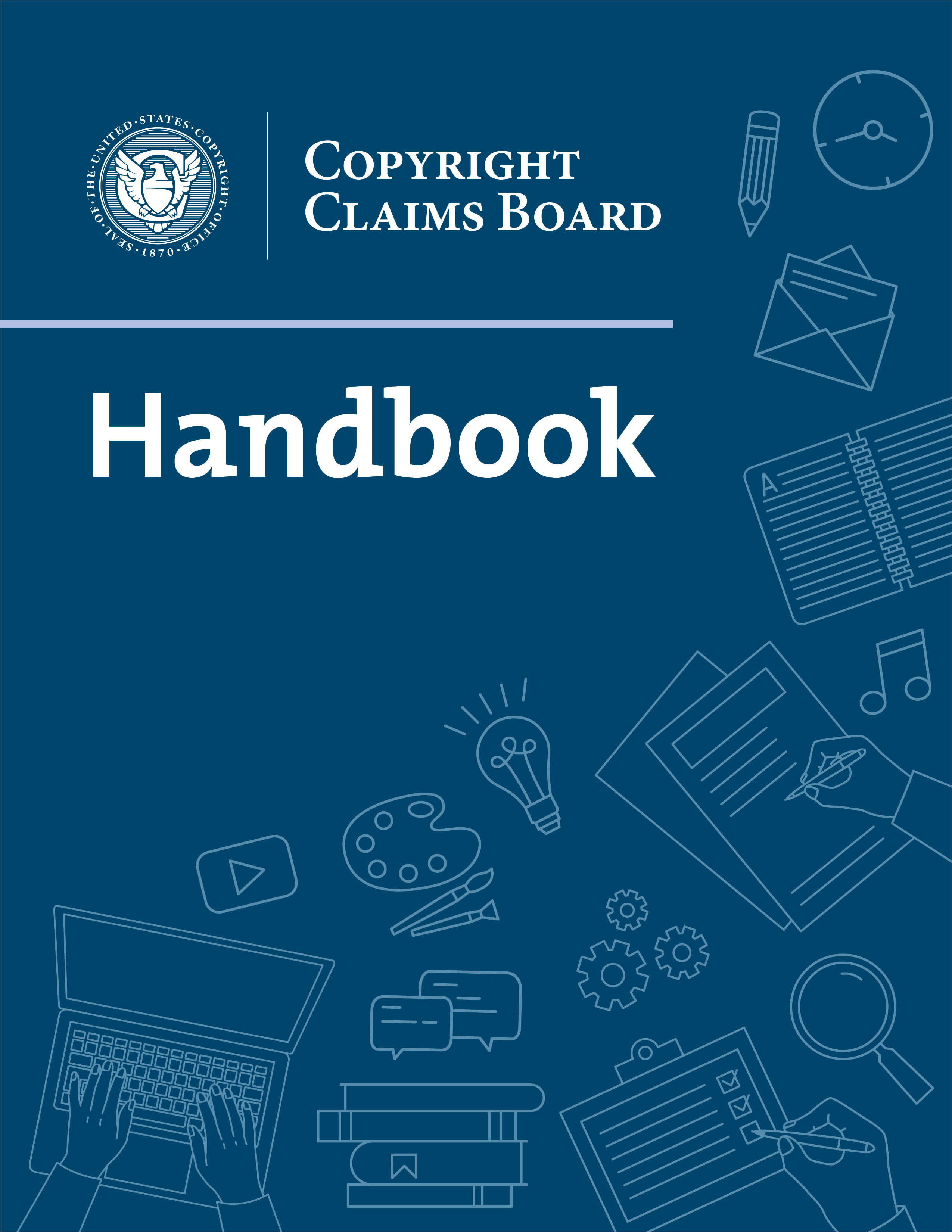 The Copyright Claims Board Handbook is the practice manual for the CCB, a voluntary and virtual tribunal. The Handbook provides an in-depth and authoritative resource for filing, responding to and opting out of claims, seeking assistance with your claim, and more.
You can refer to the Handbook resources at any point throughout the process of filing or responding to a claim or a proceeding. If you have a particular question not addressed by the Handbook, you may also reference our FAQs or reach out to us at [email protected].
Additional handbook resources will be posted here as they become available, and you can subscribe for email updates.
Starting a Claim

Response

Conduct